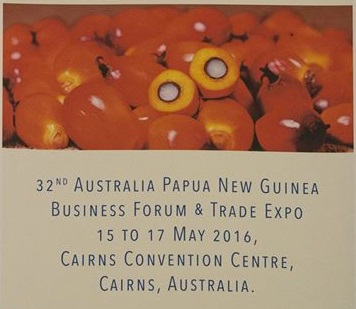 On the 16th and 17th of May, Land Surveys PNG exhibited at the 32nd Australia Papua New Guinea Business Forum held at the Cairns Convention Centre.
The theme for the forum this year was "Today's Investments: Tomorrow's Returns" and was reflective of an important stage reached in Papua New Guinea's economic and social development, and in the business relationships between Australia and Papua New Guinea.
Our PNG Country Manager, Chris Horwood, and our Business Development Manager Geospatial Services, Darren Wilkinson, represented Land Surveys PNG at our booth at the forum. The event was a great success, giving Chris and Darren the opportunity to catch up with some familiar faces and meet some new people in the industry to discuss the services Land Surveys PNG can provide to future projects in Papua New Guinea.